Madonna Launches "secretprojectrevolution" Film and Flipboard Magazine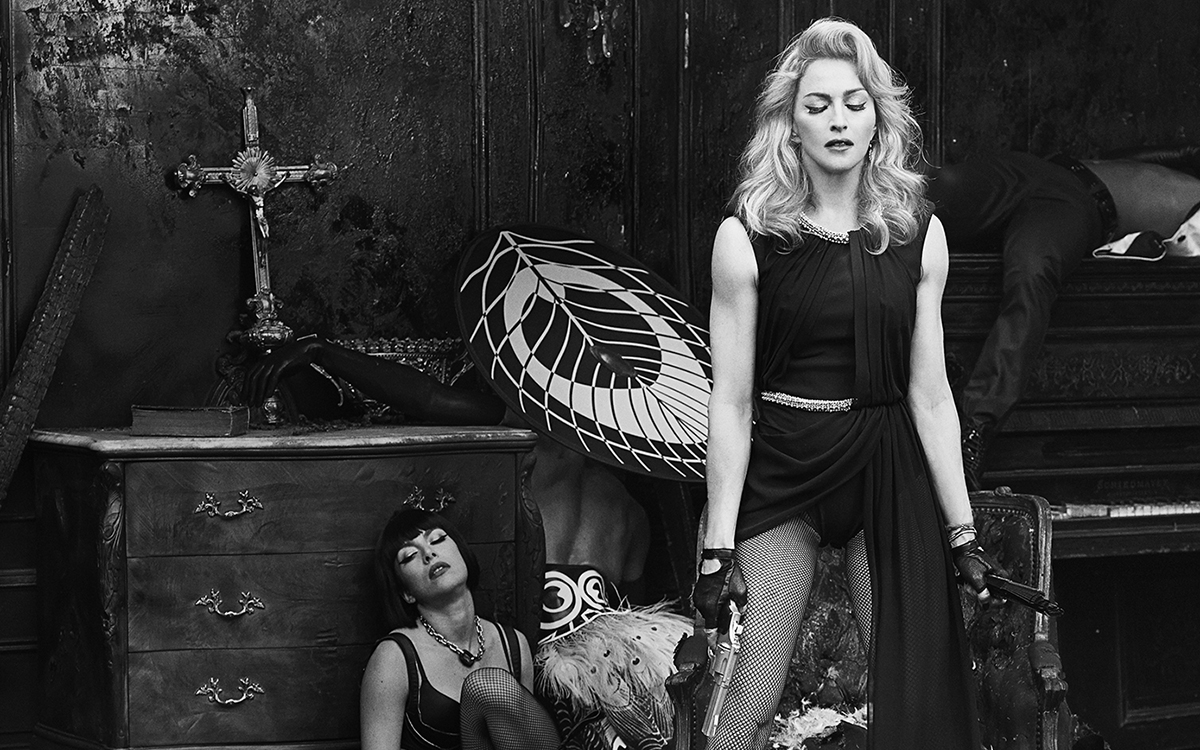 Yesterday, Madonna unveiled Art For Freedom, a new digital initiative where people can express their creativity through video, music, poetry, art and photography, all in the service of fighting oppression, intolerance and complacency in the world. The initiative launched with a 17-minute short film, "secretprojectrevolution," which she co-directed with fashion photographer Steven Klein.
Flipboard is hosting a companion magazine, #ArtForFreedom, featuring 85 exclusive animated GIFs from the film. (Please note: this series of GIFs is for a mature audience.)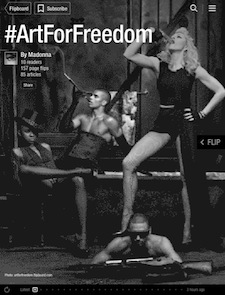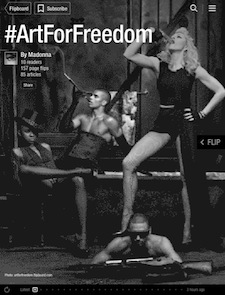 If you're inspired to become part of the project, upload original artwork to Artforfreedom.com and/or flip it into your own Flipboard magazine. Participants are encouraged to use #artforfreedom, #secretprojectrevolution and #revolution when sharing their thoughts, art or magazines on social media.
These public submissions will become part of the Art For Freedom platform. Art For Freedom is supported by Vice magazine, whose staff is curating submissions, and today launches as a partner on Flipboard.
~CarolynG
/flipboard
@flipboard
+flipboard